AESTHETIC SERVICES MEN WILL LOVE, TOO!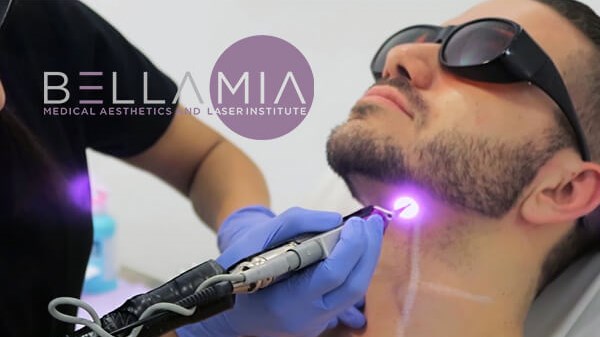 Aesthetics is for men too, and we have plenty of services that apply to our male population. It's a common misconception that men don't want or need aesthetic, cosmetic, or hormone treatments – so we are happy to not only dispel that rumor, but also provide some guidance as to which services are best suited for our male counterparts out there who also want to age gracefully!
Our first service that is great for men is bioidentical hormone replacement therapy or BHRT. This is the most natural way to overcome hormone deficiencies and hormone imbalances at any age. Hormones are a major contributing factor to the functions of our body, and our production of some of these essential hormones decreases over time. Some medical professionals use synthetic hormones, but those are known to have certain serious side effects associated.
'Bioidentical hormones are derived from plants, remaining unchanged during the compounding process, causing them to be nearly identical to the hormones that exist in the human body! If you're feeling groggy and tired, come by and see if this treatment is right for you.
Everyone likes to look good, so after he's feeling great again, it's time to have his face match his newly acquired internal balance. BOTOX® Cosmetic is a tried and true method that temporarily reduces the appearance of moderate to severe frown lines, crow's feet and forehead lines. It's a quick 10 minutes with minimal downtime, and you could see the results appear in as early as 5-7 days, and last up to 4 months. BOTOX® is one of our most popular procedures and it consistently delivers predictable and natural results!
Lastly, one option you might not think of is laser hair removal, but believe us when we tell you, men LOVE this procedure too! Shaving is a pain no matter what your gender – with Laser Hair Removal, he no longer has to worry about ingrown hairs, prickly stubble or razor rash. For the men, the most popular areas for treatment are the back, ears or chest. This is a very useful treatment to target those hard to reach areas, or the spots where the hair is more of a nuisance than anything else. At The Aesthetics Lab, it is our goal to help men and women look and feel their best. Self care is just as important for our male population as at is for our females. Age gracefully and peacefully with one of our aesthetic or medical services. Give us a call at (813) 773-3661 or inquire online to find out more about our services for men.