Our Technology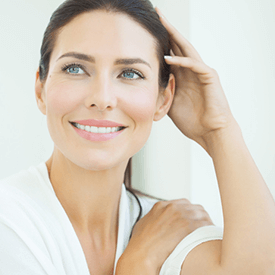 About Alma™ Soprano ICE
The award-winning Soprano ICE is an effective hair removal tool that is FDA-approved and uses multiple laser wavelengths to remove unwanted hair from patients of all hair types. The large applicator allows us to remove hair from large areas in less time. The additional cooling feature of the Soprano ICE minimizes discomfort and ensures that you'll want to return for follow-up treatment sessions and tell all your friends about your experience.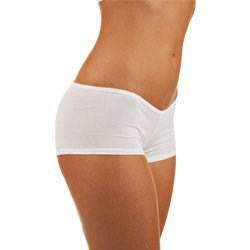 About Alma™ BeautiFill
Alma BeautiFill is a revolutionary laser liposuction and fat transfer system. It removes areas of stubborn fat that diet and exercise can't touch and transports it to other areas of your body where you'd like more volume. Whether you've always wanted fuller breasts or you've started to notice that your lips are thinning with age, BeautiFill can enhance your appearance without implants or fillers by using your own unwanted fat deposits. Laser liposuction is a minimally invasive alternative to typical liposuction surgery, and BeautiFill has streamlined the fat transfer process by immediately purifying the fat for reapplication into places where you want more fullness.
About Alma™ Harmony XL PRO
The Harmony XL Pro is an innovative technology that is as powerful as it is versatile to treat a wide variety of aesthetic issues to improve your skin. We use this multi-application platform with some of its different applicators to customize the treatment method that we provide to you for enhanced results. These impactfull treatments are done in a manner that requires no surgery or downtime, and is safe, reliable, and highly effective. From skin remodeling and acne to improving your skin's tone and texture, there is a whole spectrum of solutions this technology offers to boost your confidence!
About Alma™ Hybrid
Explore the newest, best-in-class laser skin resurfacing technology that combines ablative and non-ablative laser technology for optimal skin resurfacing. Hybrid's power is two-fold, offering a painless and effective treatment that reduces the appearance of fine lines, wrinkles, hyperpigmentation, and more. Learn more about this technology offered by Bella Mia Medical Aesthetics by scheduling your personal consultation today.
About Alma™ TED
Alma TED is an innovative hair restoration treatment that, when combined with the technology's proprietary Hair Care Formula, can strengthen hair follicles, improve the overall health of the scalp, and stimulate hair growth. This best-in-class hair treatment stands apart from competitors because it does not involve messy creams, prescription medications, or painful surgical procedures.