AquaGold: Only Physicians providing in Tampa
Have you ever heard of a treatment called a "Botox Facial" or "AQUAGOLD Fine Touch"? This is a new treatment that has a mixture of essential ingredients customized only for you, in-house by our providers at The Aesthetics Lab. AQUAGOLD is one customized vial mixed with everything you need to solve those skin shortcomings. Attached to the vial is a series of 20 needles, each smaller than a piece of hair. The needles are coated in gold, which creates less chance of irritation or allergic reactions. Most importantly, they are hollow, so they transport the carefully concocted contents of that vial painlessly underneath the skin at the ideal 600-micron depth for maximum efficacy.
Since each treatment can be customized, the providers take a close look at your skin to decide what mixture would be most beneficial for your skin concerns. When we ask our patients, "What bothers you the most when it comes to your skin?" We found most of our patients complained about large pores, mild acne scars, dryness, dullness, hyperpigmentation, and the fine lines around the eyes and lips. AQUAGOLD can help with these common skin concerns with one little tailor-made vial. Some patients need only one treatment while others require a series of treatments to achieve full results.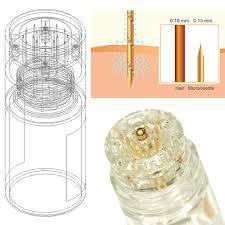 Reviews
"Pina and her team are the BEST. I was really nervous getting anything done however not only did the A lab team have an amazing track record but thoroughly went over everything with me and answered all my questions. If you're going to get anything done go to the best. Endlessly recommend the A lab to everyone I know."
- A.B. /
Google /
Nov 16, 2023
"As a physician myself, I have a pretty high standard when I go to another one. The weight loss drugs are nothing short of a miracle, but they do require some judgment exercised by the treating physician, and Dr. Pinchal is exceptional in that regard. The entire office is high touch, and the staff are knowledgeable. It's a pleasure to be seen there."
- W.R. /
Yelp /
Nov 15, 2023
"Everyone here is always so professional and friendly. They care about the work they do and how you are doing."
- D.S. /
Google /
Nov 10, 2023
"Amazing place. Very professional!"
- R.A. /
Google /
Nov 09, 2023
"I have been going to the Aesthetics Lab for almost a year. He best thing about this place is the staff. They are so kind, knowledgeable, and easy to talk to.I highly recommend this place!"
- S.H. /
Google /
Nov 03, 2023
Previous
Next
AQUAGOLD FINE TOUCH WILL:
Smooth skin texture / tone with dermal micro-hyaluronic gel
Shrink enlarged pores with micro-Botox
Reduce sebum production in oily skin and T zones
Improve superficial acne scarring with micro-hyaluronic gel
Enhance laser treatments with micro-serums containing growth factors and vitamins
Brighten the skin giving you a better overall complexion
Offer a painless procedure with minimal to no downtime
Deliver anti-aging ingredients deep into the dermis which will boost collagen production and rejuvenate the skin.
SOME INGREDIENTS IN OUR CUSTOMIZABLE FORMULA INCLUDE:
Hyaluronic acid fillers
Neurotoxins such as Botox, Xeomin, Jeuveau, among others
Growth factors, peptides and PRP for cellular renewal
Vitamin complex
TREATABLE AREAS:
Face
Around the eyes
Around the mouth
Neck
Chest
Back of hands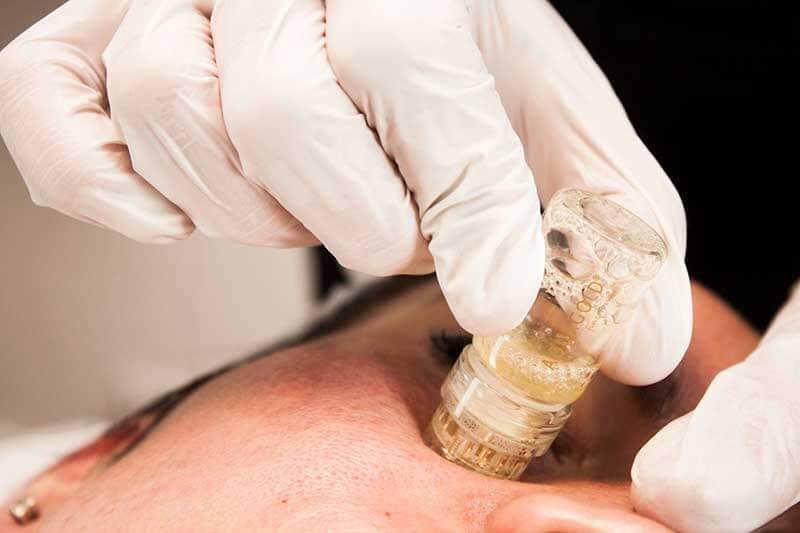 Is AQUAGOLD safe?
AQUAGOLD treatments have little to no side effects and are generally considered safe for a wide range of patients. While some patients may experience mild irritation or redness after their procedure, this typically goes away within a day or two.
How many AQUAGOLD treatments will I need?
The number of treatments needed will depend on the condition of your skin, your goals, and the type of treatment you want. During your consultation at The Aesthetics Lab, one of our team members will examine your skin, listen to your goals, and help devise the right plan to meet your needs.
Does an AQUAGOLD treatment hurt?
No, most patients don't experience any pain or discomfort during their procedure. Before we begin, we will clean your skin and apply a topical numbing cream to keep you comfortable during your treatment session.
How soon do you see results with AQUAGOLD?
Some will see results almost instantly or within a week. But as the nourishing effects of the serum start to promote the production of new collagen and elastin, the results will continue to improve over the following weeks. Results may vary but usually last around 3 – 4 months.
How long is recovery after an AQUAGOLD treatment?
There is no downtime after an AQUAGOLD treatment. However, mild redness or irritation may occur for some patients, but it typically resolves within a day or two. You should avoid direct sunlight for about three days after and wear hypoallergenic sunscreen during that time.
Set The Gold Standard For Your Skin
Ready to take your skin to the next level? AQUAGOLD in Tampa, FL, at The Aesthetics Lab sets the "Gold Standard" for beauty treatments that can be fully customized to your unique skin needs. Whether you want to reduce lines and wrinkles, diminish skin discoloration and imperfections, or simply refresh your complexion, AQUAGOLD can be a perfect solution. Evenly delivered to the treatment area, this innovative procedure can help you achieve your aesthetic goals to look revitalized and rejuvenated. Contact our office today to learn more about AQUAGOLD and to schedule a consultation with Dr. Pina Panchal.
Related Procedures
Related Offers