Is it Safe to Get Laser Hair Removal on My Beard?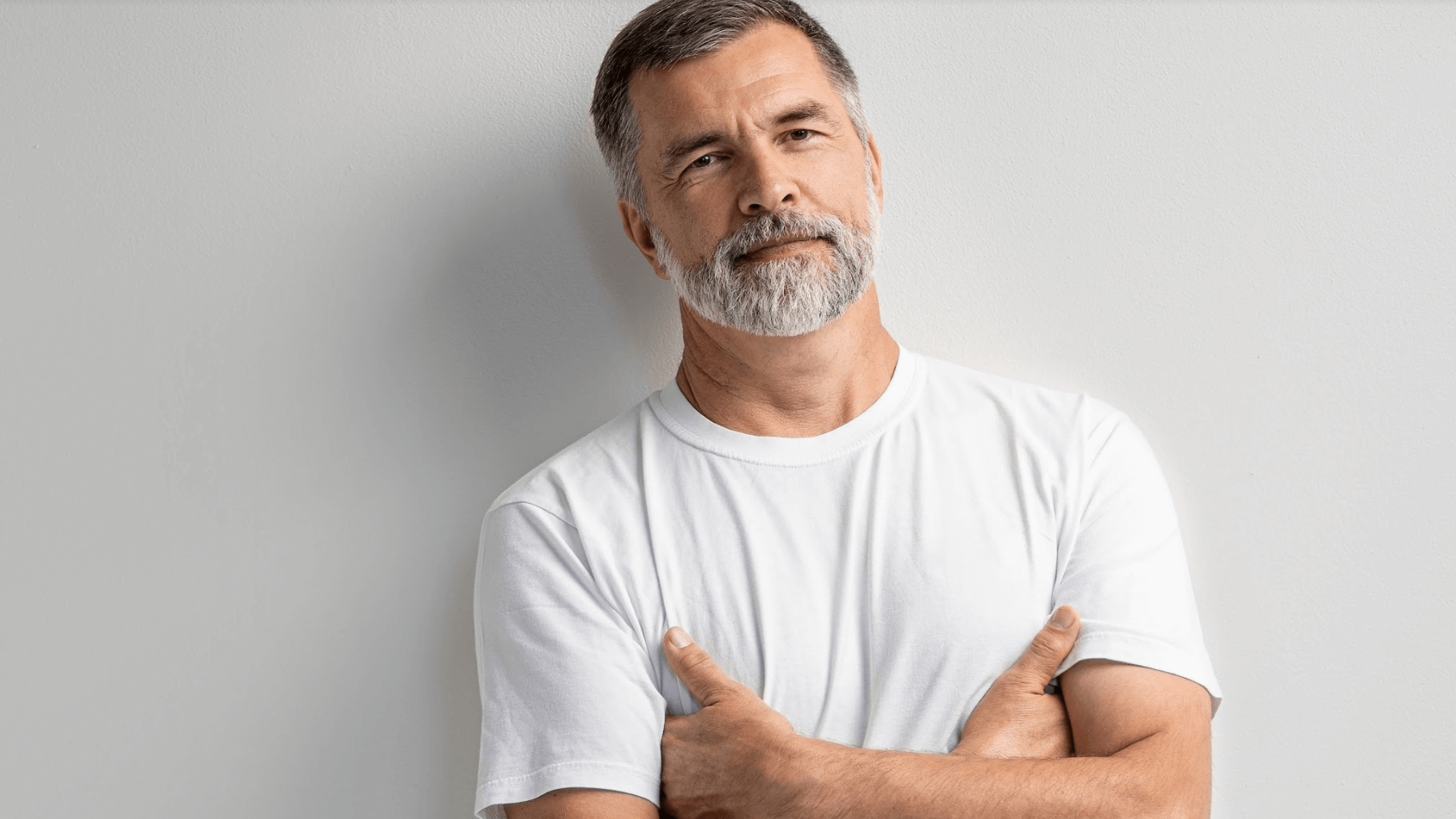 When you think of laser hair removal, you may imagine a woman going in to have unwanted growth treated. Many people are surprised to learn just how popular laser hair removal is among men as well. Each year, more and more men turn to laser hair removal, with the beard being one of the most common treatment areas. At The Aesthetics Lab in Tampa, FL, board-certified physician Dr. Pina Panchal and our experienced team perform laser hair removal for men and women using the advanced Soprano® ICE system for maximum comfort and long-lasting results. Keep scrolling to learn more about laser hair removal on the beard, including if it's safe, how treatment works, and what results may be possible for you.
Can you get laser hair removal on your beard?
Absolutely. The beard is one of the most popular treatment areas for male laser hair removal and is considered a safe and effective solution for men hoping to reduce facial hair growth.
How does laser beard removal work?
Laser hair removal on the male face can typically be completed in 30 minutes or less and does not usually require a topical numbing cream. Protective eyewear will be provided, and the patient will relax in our comfortable treatment chair. One of our certified and experienced providers will then utilize the Soprano ICE handpiece to deliver laser energy to the target treatment areas. The laser's built-in cooling system helps to minimize any discomfort the patient may experience. Following treatment, there may be some redness, swelling, and irritation, but these symptoms typically resolve within a few hours. Patients should avoid sun exposure following laser hair removal.
Does laser hair removal stop beard hair growth?
The majority of men who pursue laser beard removal are not necessarily looking to completely stop hair growth on the face. Instead, laser hair removal for the male face is often used to:
Reduce dense hair growth
Minimize the 5 o'clock shadow
Prevent ingrown hairs on the neck
Reduce unwanted hair growth on the neck
Clean up stragglers outside the beard
Go longer between shaving
Men considering laser hair removal should understand that it may not be possible to stop 100% of hair growth. Still, treatment can help to dramatically reduce and slow growth, with many men also reporting much finer, sparser hair if and when regrowth does occur.
Am I a candidate for laser beard removal?
In general, laser hair removal is most effective for patients with relatively fair/light skin and relatively dark hair. This is because the laser works by targeting pigment in the hair follicle. During your initial consultation for laser hair removal, Dr. Panchal will assess your skin tone and hair type to determine if the treatment may be safe, effective, and appropriate for you.
Say goodbye to your 5 o'clock shadow with laser beard removal in Tampa, FL
Men who'd like to shave less often, avoid ingrown neck hairs, or clean up their beard lines may be interested in the versatile possibilities of male laser hair removal. To learn more about if laser hair removal in Tampa, FL may be right for you, call The Aesthetics Lab to schedule your consultation with board-certified physician Dr. Pina Panchal and our team of aesthetic experts today.