THE SECRET TO CLEAR, NEW SKIN... LASER SKIN RESURFACING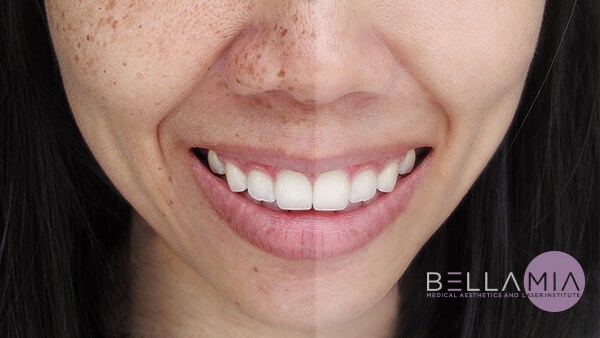 HOW MANY TIMES SHOULD I GET LASER SKIN RESURFACING?
It's time to shed some light on those blemishes that you've been hiding. But don't worry—we don't mean exposing the skin imbalances you've long felt insecure over; we mean actually exposing them to resurfacing lasers that will remove them completely.
So, what exactly are we talking about? Specifically, we're raving about laser skin resurfacing!
Laser skin resurfacing is an innovative cosmetic treatment that ablates the epidermis (outermost part of the skin) in order to reduce tone imbalances, sun spots, age blemishes, acne scars, fine lines, wrinkles and more. Moreover, laser skin resurfacing stimulates natural healing factors such as collagen and elastin, thereby making it a preferable alternative to more invasive procedures like plastic surgery.
Of course, as this process works by systematically removing layers of your skin, it's important to know just how often you should actually undergo treatment.
For most patients, more than one treatment is recommended for ideal results. However, the number of treatments you'll actually need is based on your individual skin concerns and conditions.
Who should undergo repeated, regular treatment?
Typically, treatments are spaced about 6 to 8 weeks apart and, on average, 2 to 3 treatments are recommended per patient. Annual maintenance treatments are part of the process, too, and will range between 1 to 3 treatments a year.
Patients who are seeking to remedy severe acne scars, wrinkles, or improve the tone and texture of their skin are best suited for laser skin resurfacing treatments on a monthly basis. As these are all skin conditions that are seated deep within the skin, undergoing treatment every four weeks or so will ensure optimal results that last longer. Moreover, young patients with fewer skin flaws can maintain their vibrant, youthful aesthetic by being treated regularly and before their skin begins to show any signs of aging!
Who should undergo annual treatment?
The majority of patients who seek laser skin resurfacing don't require many sessions, but by coming in for treatment about once a year, you can rest assured that your flawless skin will stay as is, particularly if you maintain a good skin care regimen at home. For example, patients who have mild acne scars can easily erase them by undergoing annual treatment. Additionally, annual touch-ups will help prevent the likelihood of any future scarring.
Who should undergo a one-time treatment?
Patients with minor imperfections or signs of aging may only need to come in for treatment once. Particularly as the effects of laser skin resurfacing can last up to five years, this may be all that is necessary to return your skin to perfection!
No matter the current state of your skin, it's time to shine. If you're ready to step into the light, be sure to call The Aesthetics Lab today. Schedule an appointment with us to further discuss how laser skin resurfacing can help erase your blemishes and renew your sense of well-being!